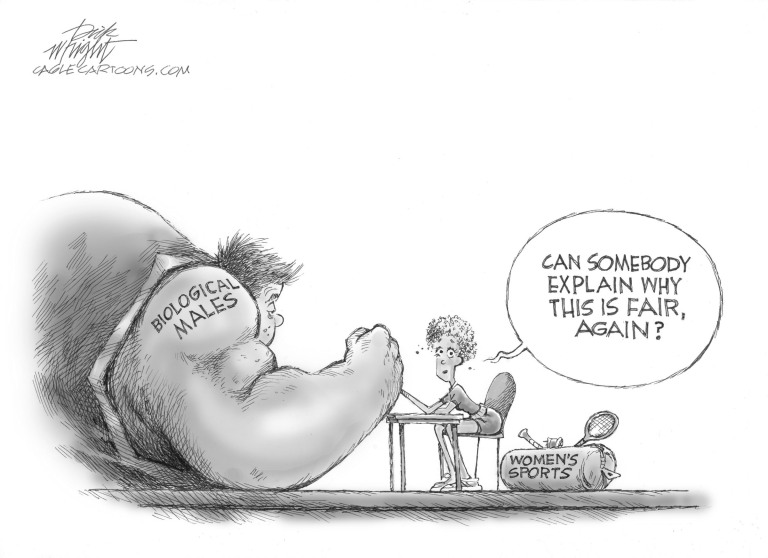 At meeting on November 21, 2022 the Conestoga Valley School board engaged in a rather lengthy, and at times humorous, discussion regarding policy 123. The discussion began by discussing whether to discuss the policy and quickly evolved into board members offering comments on their thoughts about potential changes. The discussion itself was initiated following a legal update the board apparently received and the fact that Hempfield recently updated their policy. A link to the full discussion is provided though we will offer a couple highlighted points. Ultimately the board tabled the discussion to the upcoming meeting on Monday, January 9th.
To begin the board president, Ivette B. Groff, indicated that the policy as it stands would permit a boy that thinks they are a girl to play on a girl's team. Michael G. Talley indicated his support for changes to the policy. Talley suggested either adding "biological" to the existing policy or setting a requirement for a birth certificate. Their exchange even includes commentary about identifying as a different age.
Dianna Capka then commented about how she sees sex and gender as two different things. Stating that with these basic definitions of words, "everything gets muddled".
Philip Hurst said it is a matter of "fairness and safety" in his eyes. Pressed on the issue of safety by Groff he asserts that there are obvious biological differences. Pointing out in contact sports for example there is a potential hazard.
Mark Gensel said he wants trans children to know they are welcome at Conestoga Valley and yet he also wants to protect girls sports. To him it is about fairness and he's concerned with boys in girls locker rooms. To which Groff points out that whether you get to play on the field is different then where you change clothes.
The discussion eluded to a majority support for protecting girls sports. For stakeholders it is important to note that Lancaster Newspapers felt it necessary to publish an article notifying the community of an impending discussion. A LNP is sure to rally those in favor of identity to show up and speak on Monday. Stakeholders and concern PA Bears are encouraged to attend.